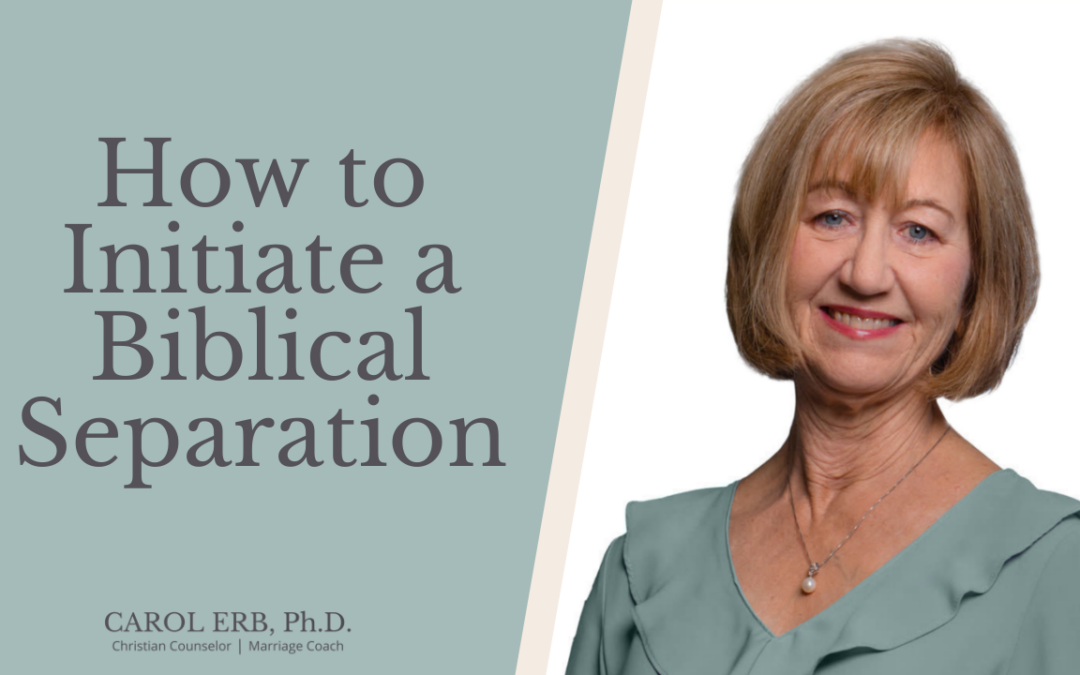 How to Initiate a Biblical Separation
Finding out that your spouse has had an affair probably came as a huge emotional blow to you. In fact, you may have even come to the conclusion that your marriage cannot be repaired. A lot of individual feel that way after learning of their spouses' betrayals, and they start considering a separation.
If this is what has been on your mind, I want to help. Biblical separations are possible, and it is important for you to know how to proceed. There are only two steps you should consider taking.
Step #1: Spend Time Seeking God
There are so many Scriptures that tell us how important it is to seek God in everything we do. James 1:5 says, "If any of you lacks wisdom, you should ask God, who gives generously to all without finding fault, and it will be given to you." That is a wonderful promise from your Heavenly Father. It is reassuring to know that all you need to do to get Godly counsel is ask God.
As you pray, ask God:
To begin the healing process in your heart.
To guide you to the right people who can help you through this trying time.
To help you know how to proceed with the separation.
Staying connected to your faith in God is a critical part of the healing process after an affair. Remember, he is always there for you to comfort and guide you.
Step #2: Choose the Right People to Confide in
As a betrayed spouse, it is difficult not to share about everything we are going through with our friends and family. This is especially true for the painful events in our lives. While it can be helpful to talk about what we are feeling and experiencing, confiding in the wrong people can do more harm than good.
Sometimes people are quick to blame the betrayed spouse for the betraying spouse's infidelity. They may not do it directly, but they may make statements like:
Your spouse might love you more if you didn't work such late hours.
Are you sure you are having sex often enough for your spouse?
Have you made your home a welcoming place for your spouse?
They may think that they are trying to help, but really, what they are saying can lead you believing that the affair was your fault.
A better option is to discuss the affair with a trusted pastor, counselor or another spiritual leader. They can help you by guiding you through the process of a Biblical separation the right way, with the outcome you are looking for without making you feel as though you are to blame for your spouse's betrayal.
Christian Marriage Coaching and Counseling Offers a Solution
Every situation is different, and it is important to work with a professional who can meet you where you are and help you work through this difficult time. As a Christian Marriage Coach and Counselor, I have had the pleasure of working with many individuals plan a biblical separation as they make these hard decisions.
If you would like to make an appointment with me, you can do so by emailing me at hello@drcarolerb.com or by filling out the form on my contact page.
A Biblical separation is a major step, and it is not one that you should take without wise counsel. I would love the opportunity to work with you and help you through this challenging time through prayer and seeking God's will for you together.