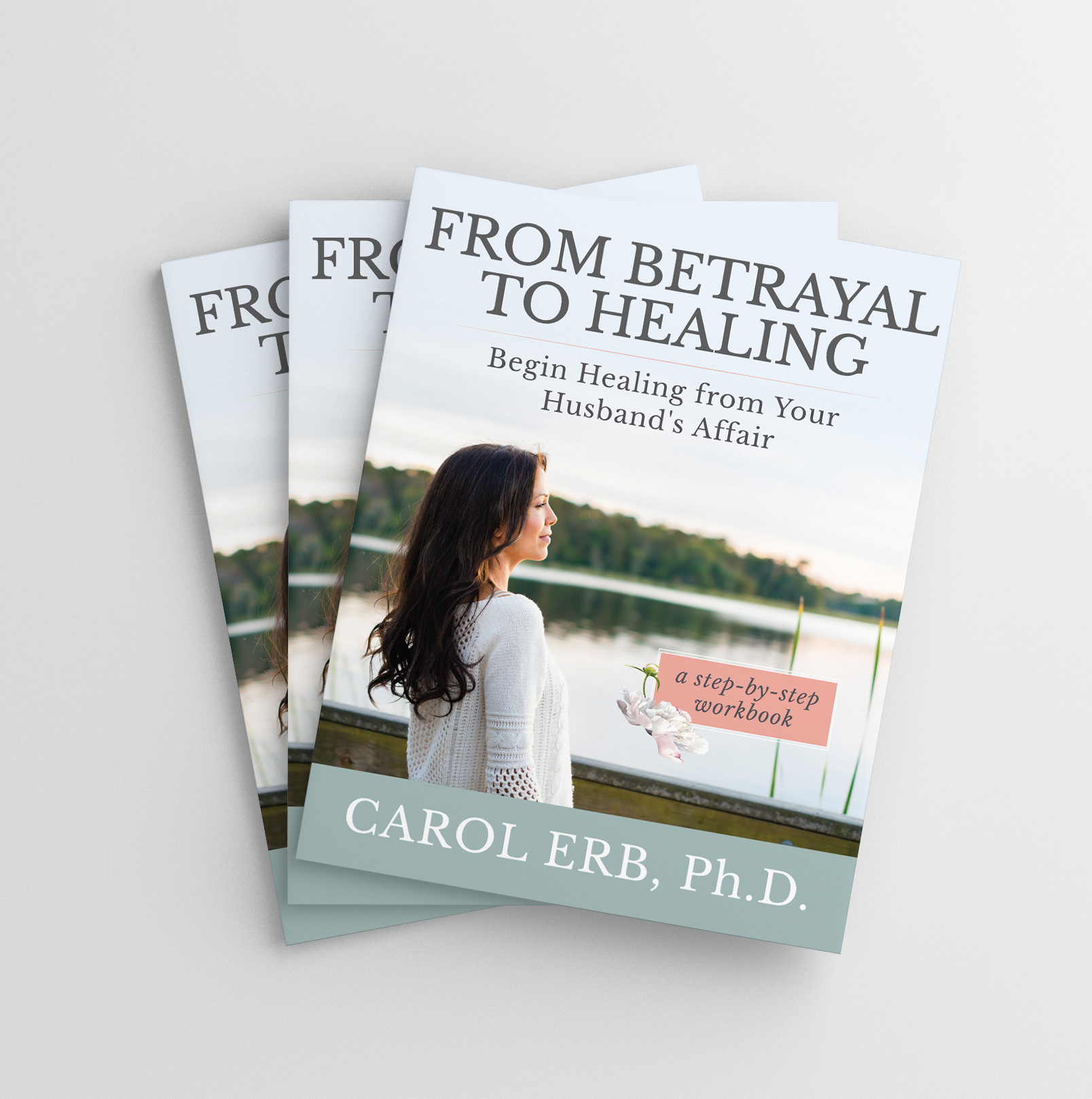 Get The Step-By-Step Workbook
Even if Your Husband Betrayed You, God Never Will. Infidelity carves a deep wound in a woman's heart. Under the shame and embarrassment, there are questions such as:
• How could he do this to our family?
• Why did he break the vows we made before God?
• How can I forgive him when he shattered my heart?
In this gentle and affirming workbook, Dr. Carol Erb helps women heal from the wounds of infidelity with a blend of biblical comfort, her personal experiences, and wisdom gleaned from years of professional counseling experience. Never judgmental and always encouraging, this workbook will guide you through a process of healing that will give you hope and restore your strength.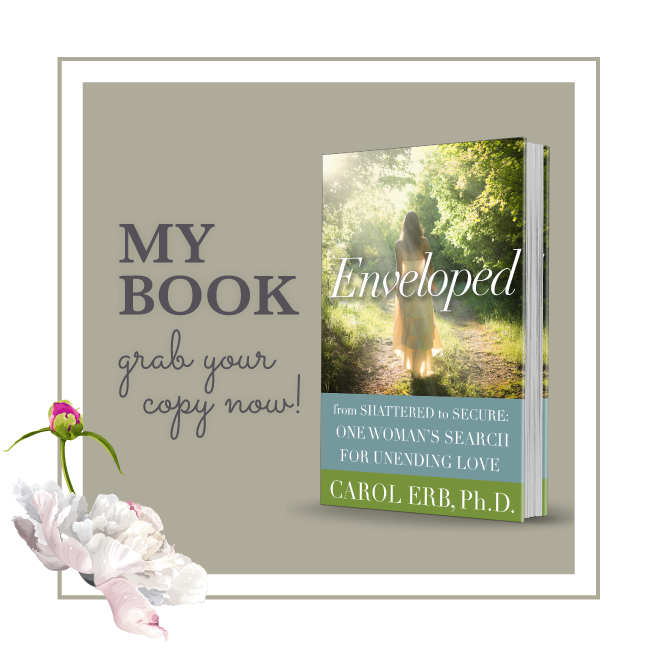 Enveloped tells the story of how Carol survived the trauma of sexual betrayal and loss. She describes her journey in detail, holding nothing back from the raw emotions she felt during those tumultuous years.  But it was during these years of heartache, she found herself in the most intimate relationship of her life.  She found joy and fulfillment beyond what she could have ever thought or imagined. It's about the miracles that happen when you trust in God, even when it feels like the rest of the world is against you.  With each turn of the page you'll discover the excitement of self-discovery, the beauty of trust, and the transformative power of faith.